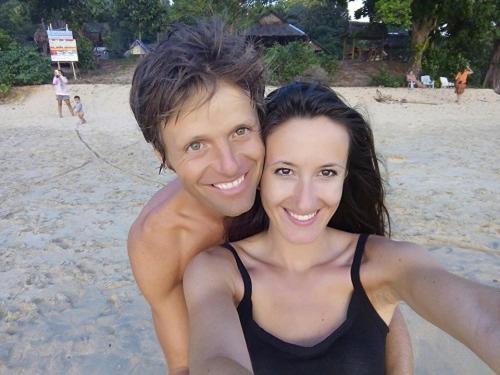 We are partners on a common journey of life - Dominic and Joseph.
YOGA
Zahořánky w
e
created with great love for
all who are looking for a space where they can stop and dedicate themselves. For all who want to relax, enjoy the silence, peace and beauty of nature.
Places that give us enough space and peace will create an unforgettable imprint within us. We like to come back to such places.
We thank everyone who helps us to create together the energy of this place, to which everyone will gladly return, either by memory or indeed.
Let us stop, take a full breath and open your eyes.
We realize that the world is by its very nature absolutely perfect.
Five years ago, we traveled for the first time to a monthly meditation retreat to a Thai monasteria. Although we have been practicing meditation years before, monasteries have allowed us to separate from our old patterns and habits. It gave us space and peace
to turn our attention and understand things as they really are
. She opened the gates to meditate on inner insight or Vipassana. At the same time, I began to deepen my knowledge in various methods ranging from pranayama, working with body energy, yoga, mindfulness. I was lucky enough to meet great teachers on my journey.
The wisdom of the teachings and practice that our teachers have given us has led to great changes in our lives. Over the past four years, we have traveled repeatedly to Thailand, India and Sri Lanka. At the same time, we connected the wisdom of learning from different directions and from teachers such as Mooji, Ramana Maharshi, Maharaj, Eduard Thomas and others.
"Let nature teach you peace." (E. Tolle)
With each return home, our vision deepened ... To create a place in the countryside that would give anyone looking for it peace and space for personal development. Part of our vision is to share the doctrines and wisdom that we have gained during our travels with everyone who has a deep desire to change their lives for the better and understand things as they really are.