"Uvědomte si, že vaše vnímání světa je odrazem stavu vašeho vědomí." (E.Tolle)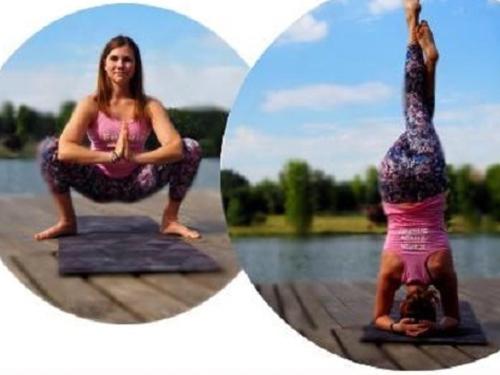 26. 4. - 28. 4. 2019 - PLNĚ OBSAZEN
Jarní jógový pobyt s Terezou Kalinovou
Zveme vás na jarní jógový pobyt s Terezou.
Čekají vás 4 lekce jógy - vinyasa, hatha jóga a relaxační jóga.
Lekce budou orientované tak, aby vám po zimě opět dodaly energii a dobře vás naladily. Pobyt je vhodný pro všechny úrovně pokročilosti. Tereza se bude věnovat i různým stylům pozdravu slunci.
Vegetariánská/veganská strava je zajištěna v plné penzi. Pobyt začíná v pátek večeří a končí v neděli obědem.
Cena pobytu je 2100,- (ubytování, strava a cvičení). Platí se nejprve záloha 1000,- zbytek lze doplatit až 2 týdny před začátkem pobytu.
Pro přihlášení vás prosíme o vyplnění formuláře. Do poznámky můžete uvést například s kým si přejete být na pokoji nebo něco dalšího, co vás napadne.
Formulář k přihlášení: https://goo.gl/forms/kH4VC1h8eK9KCPt72
Po vyplnění vám na e-mail přijdou údaje k platbě.
Pro více informací pište na e-mail: kalinova.ter@gmail.com
Těšíme se na vás!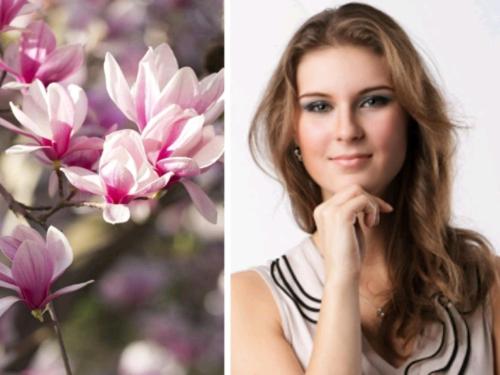 10.5.-12.5.2019
Prožitkový seminář - přijímám a miluji své tělo - s Lenkou Hruškovou
Srdečně vás zveme na ženské víkendové setkání, kde znovu obnovíte lásku k sobě sama a vyléčíte svá zranění. Projdeme si meditací, sdílením a sebereflexí v podpůrném ženském kruhu. V programu bude také spousta dalších prožitkových cvičení, které povedou k léčení a obnově ženské a láskyplné energie.
Příjezd na setkání: Pá 18.00 hod. (zahájení společnou večeří)
Konec setkání: Ne 13.00 hod. (zakončení společným obědem)
CENA: 2.900,- Kč (v ceně je zahrnuto ubytování - plná vegetariánská/veganská strava, lektorská práce).
Nevratný rezervační poplatek ve výši 1.500,-Kč nutno zaplatit do 15. dubna 2019.
Těšíme se na vás! ❤
We invite you to a weekend meditation retreat in the beautiful center of YOGA Zahorany close to Český Krumlov.
Vipassana is a meditation technique that teaches us to see things as they really are. It is the path of self-transformation through self-observation. He is one of India's oldest meditation techniques, which he re-discovered and began to teach Gotama Buddha more than 2,500 years ago as a universal means of treating suffering and as an art of living.
Meditation will be led by Pepík Kubovský, who has been teaching Buddhist doctrine for more than 10 years. Through the Tibetan tradition, he came to Vipassana, or meditation of the inner insight. Over the last three years, he has been studying for the monasteries in Thailand and Sri Lanka, which are focused on the tradition of forest monks.
We begin to work with mental impurities and focus on the deep connection between mind, body and feelings. Let us explain what the right approach means in meditation. Through proper concentration and disciplined attention, we understand the laws governing our thoughts, feelings, judgments, and perceptions. By direct experience, we understand how we grow or fall, how we create or free from suffering. Retreat will be in silence.
The price is 1500, - for accommodation and meals (vegetarian), or we will be grateful for financial support for the development of teaching and learning. The retreat capacity is 10 people. Signing up for a retreat is accepted in the news or e-mail zahoranky@gmail.com, where you name, contact, and e-mail address. We then send you more information and information about the retreat payment. Booking of the place of retreat is binding only after the payment for the stay. It is possible to extend the stay in the center (450, - / person / night).
PROGRAM:
Friday 12.10.2018
18:00 - 20:00 Arrival, soup
20:00 - 22:00 Introduction to Doctrine, Meditation (sitting and lying down)
Saturday 13.10.2018
5:30 - 6:30 Yoga (for those interested)
6:30 - 7:30 Meditation (sitting and lying down)
8:15 - 9:00 Breakfast
9:00 - 11:00 Meeting, meditation (sitting, lying down and walking)
12:00 - 13:00 Lunch
15:00 - 17:00 Engagement, meditation (sitting, lying down and walking)
18:00 - 19:00 Dinner
20:00 - 22:00 Meditation (sitting and lying down)
Sunday 14.10.2018
5:30 - 6:30 Yoga (for those interested)
6:30 - 7:30 Meditation (sitting and lying down)
8:15 - 9:00 Breakfast
9:00 - 11:00 Meeting, meditation (sitting, lying down and walking)
12:00 - 13:00 Lunch
13:30 - 15:00 Engagement, meditation (sitting, lying down and walking)
16:00 - Departure