How to apply for a course?
You will find detailed instructions for booking and prepayment in individual events. Directly to the center of YOGA Zahořánky contact us by filling in the forms at the bottom of the page or by phone
+420 728 665 201
. It is possible to stay in the center longer!
How to get here?
The address and the link to the maps can be found
HERE.
YEAR 2020
DUBEN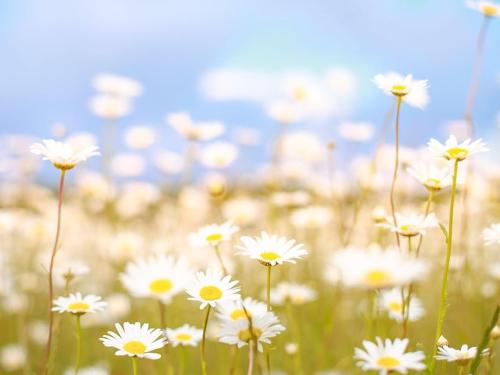 24. 4. - 26. 4. 2020
JÓGOVÝ VÍKEND s Irenou Zemanovou
Co Vás čeká?
4 lekce jógy, 2 workshopy o bdělé pozornosti (mindfulness), výborné vegetariánské jídlo, pobyt v klidném prostředí jižních Čech
O lektorce:
Irena Zemanová - Mám ráda jógu, mám ráda lidi a jsem vděčná za spoustu věcí i nejmenších drobností. Lekce jógy vedu se zaměřením na vědomé nastavení v ásanách, vnitřní všímavost, radost a lehkost bytí. Ráda do lekcí také zapojuji prvky vývojové kineziologie, ladnosti a práce s chodidly.
Cena:
- při přihlášení a platbě do 25.2.2020: 2 590,- Kč
- při přihlášení a platbě po 25.2.2020: 2 990,- Kč
(Cena zahrnuje ubytování, polopenzi, 4 lekce jógy, 2 workshopy).
V případě zájmu o obědy v místě pobytu se cena navyšuje o 150,- Kč/oběd. Prosím, uveďte při přihlášení.
♥♥♥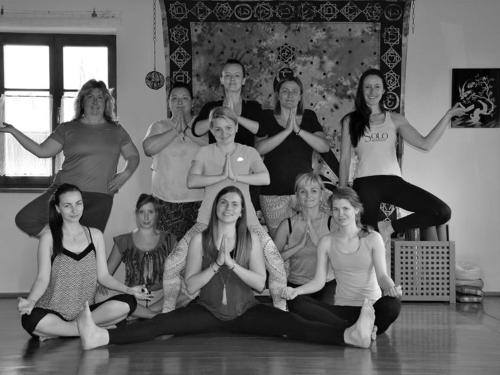 30. 4. 2020 at 16:00 to 3. 5. 2020 at 12:00
EXTENDED YOGA WEEKEND with Terka Kalinova
I am very happy that after a year we return to Zahořánky. Last stay in Sumava near Cesky Krumlov was very successful and all participants agreed that only weekend is not enough! So you can visit Zahořánky even for a long yoga weekend.
If you are thinking how to spend May 1st, try to reserve time for yourself this time :)
Active relaxation awaits you in a beautiful yoga environment. Not far from Český Krumlov, hidden in the hills and forests of Šumava. Nice accommodation, great healthy and light food, family atmosphere and full care of the owner Dominica. This is a combination you cannot refuse.
I will clarify the program soon. You can look forward to morning meditation and breathing exercises, yoga lessons, workshops. We'll do a lot. In your free time you can enjoy the nearby spa, nature and the city.
Price: 2700, - (accommodation for 3 nights with full board) + 1000, - per program (paid on the spot)
Number of seats is limited to 9 seats.
Send questions to
Facebook -
Teri Yoga Flow
or on
E-mail
kalinova.ter@gmail.cz
I'm looking forward to it ♥
ČERVEN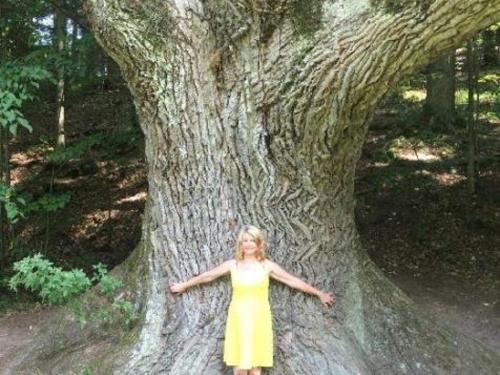 12.6. - 14.6. 2020
ČTENÍ V KRONICE LIDSTVA - AKÁŠE
Víkendové setkání s Ave Eva
Zveme Vás na zážitkový seminář s Ave Eva. V Akašické kronice je záznam všech našich myšlenek, emocí, slov, činů, zkušeností a poznání. Jde o vesmírnou databanku minulosti, současnosti i budoucnosti. ,,Čtení" v Kronice Akáše přináší plnohodnotné informace a pomáhá vést vědomější a spokojenější život. Tyto informace mohou pomoct zlepšit náš osobní i spirituální vývoj. Může nám také přinést potřebné vedení při řešení problémů v našem životě.
Cena: 3.200,- (ubytování, plná penze, program)
Přihlášení do 15. února 2020
Platba do 20. února 2020
Přihlášení: emailem info@terapiediva.cz, či SMS 606 716 661
♥♥♥
ČERVENEC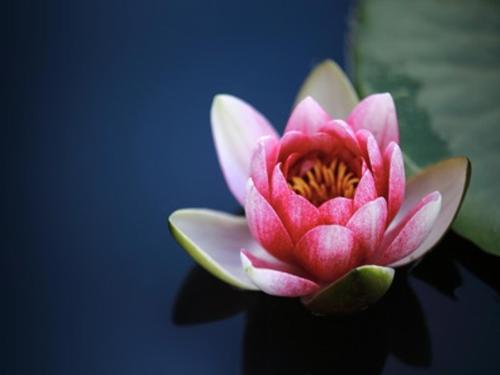 18.7. - 25.7. 2020
NÁVRAT ZTRACENÉ DUŠE s Ave Eva
Letní pobytový seminář pro ženy
Eva pro Vás připravila zážitkový seminář, kde můžete v podporujícím kruhu žen zažívat a poznávat sami sebe, skládat vlastní mozaiku své ,,ztracené" duše. Každý bude mít zároveň prostor pro vlastní sebevyjádření a může tak obohatit i ostatní. Těšte se na krásnou přírodu v okolí malebné osady Zahořánky, na koupání na jezu řeky Malše v Římově. Zde se nachází pozoruhodné poutní místo s kaplí a křížovou cestou ze 17. století.
Seminářem Vás povede
Ave Eva
. Přečtěte si o ní a její práci na webové stránce:
www.terapiediva.cz
, www.aveeva.cz (stránky jsou v rekonstrukci).
CENA: 5.750,- (ubytování, program)
Platba 1. zálohy : 1.500,- do 20. února 2020.
Platba 2. zálohy : 1.650,- do 31.5. února 2020.
Stravování: vlastní, možnost objednání vegetariánské, či veganské stravy v Centru YOGA zahořánky (nutno nahlásit předem).
Přihlášení: emailem info@terapiediva.cz, či SMS 606 716 661
♥♥♥
ACTION 2019
3.12.2019 -
PRE
-
CHRISTMAS YOGA MEETING IN BURNS
29.11 - 1.12. 2019 -
BHAKTI YOGA with Carolina Leia
22.-24.11. 2019 -
HARMONIZATION OF BODY AND SOUL
15.-17.11.2019 -
YOGA WEEKEND with Irena Zemanová
8.-10.11.2019 -
Yoga weekend with Janča
22.10.2019 -
THERAPEUTIC YOGA AND MUSIC THERAPY WITH TIBETIC MIXES
8.10. 2019 -
THERAPEUTIC YOGA AND MUSIC THERAPY WITH TIBETIC MIXES (Jirka Tůma)
23.8.-25.8. 2019
- Yoga stay with Martin Wagenknecht
2.8.-12.8. 2019
- Hormonal Yoga with Galina Akim
14.07. - 23.07. 2019 - Campsite Humanus Haus
18. 06. 2019
-
SOUND BATH WITH TIBETIC BOWLS AND YOGA
14.6. - 16.6.2019
-
JUICE AND YOGA SPIRIT
24.5. - 26.5. 2019
- Yoga camp with Alexandra Bravacz
May 20 and May 21 2019
- SPRING YOGA WITH A CONCERT ON TIBETIC BOWLS (Jíří Tůma)
17.5. - 19.5. 2019
-
Kundalini Yoga
on the topic: BEAUTY Rises from the inside
with Lenka Medkova
3.5. - 5.5. 2019
-
SPRING RETREAT OF HORMONAL YOGA with Galina Akim
on the topic: I love myself
26.4. - 28.4. 2019
-
Spring yoga stay with Tereza Kalinová
Najdete nás také na letacek.cz